France
a cemetery for thousands of children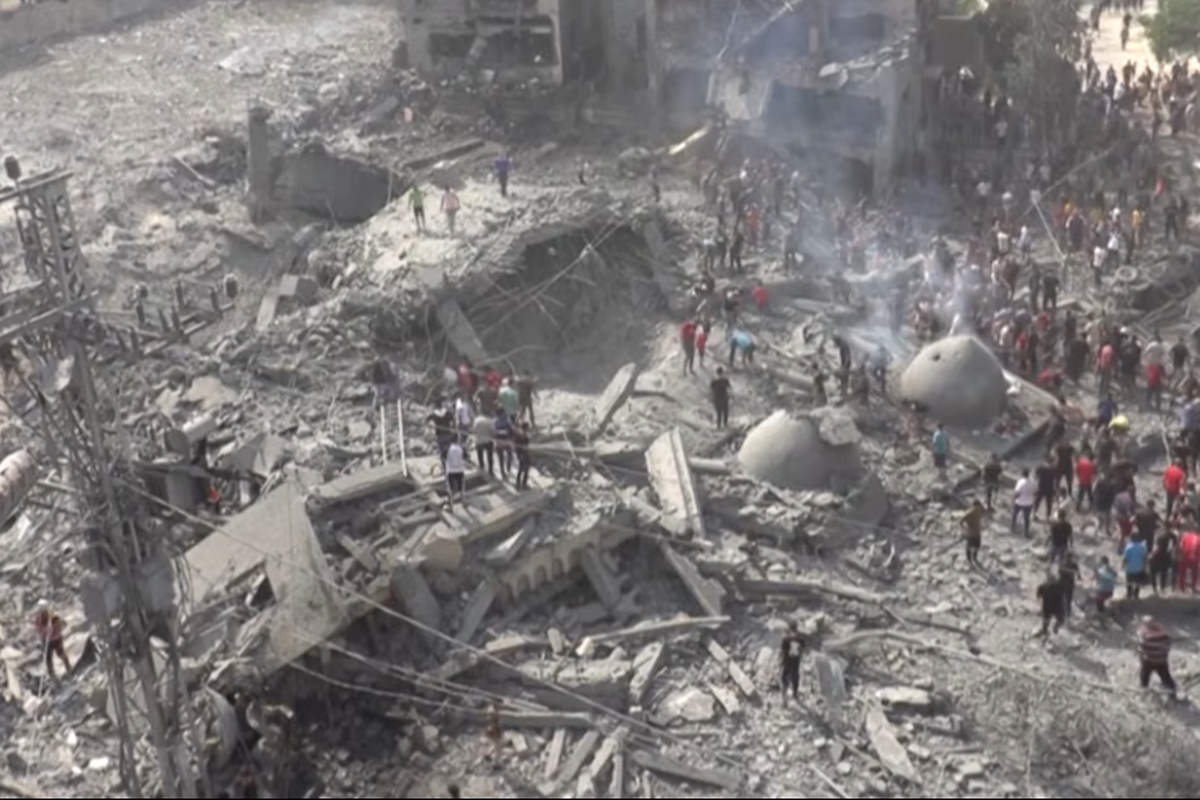 After 26 days of bombardment of the Gaza enclave, the Palestinian authorities report that 8,525 Palestinians have been killed, including 3,542 children… in the midst of international indifference.
The Israeli army continues its massive strikes on Gaza with the aim of eliminating Hamas terrorists. But the deluge of bombs raining down on this small, densely populated territory is indiscriminately killing civilians and soldiers alike. Since October 7, 8,525 Palestinians, including 3,542 children and 2,187 women, have been killed, and 21,543 wounded, including 7,234 children and 5,386 women, in Israeli bombardments in Gaza.
Hamas rockets hit Ashdod
On social media, the Palestinian Red Crescent reported artillery and air strikes around one of its hospitals in the Tel al-Hawa area of Gaza. Several Israeli air strikes targeted apartment buildings in Gaza's largest refugee camp, Jabalia. 20 houses were bombarded by 6 missiles. At least 400 people were killed and over 150 injured.
"Hamas, for its part, launched missile attacks on the city of Ashdod in response to the massacres in Jabalia" in Gaza. The Iron Dome was unable to cope with the numerous rocket barrages. A rocket hit Ashdod, a town in southern Israel.
During violent clashes in the north of the Gaza Strip, two members of the Israeli occupation forces' elite unit were killed and two others seriously wounded.
30 journalists killed
In the last 24 hours, three UNRWA employees have been killed in strikes while at home with their families. 67 UN staff members have been killed in the Gaza Strip since October 7. One staff member, his wife and eight children died yesterday in their home.
Palestinian journalists Majed Kishko and Imad Wahidi, two correspondents for Palestine TV, were killed on Monday evening in an Israeli air strike on Gaza.
More than 30 journalists have been killed by the Israeli army in three weeks.
🇮🇱🇵🇸 Hier, #Israel a bombardé massivement #Jabaliya au nord de #Gaza.
►Un cratère géant se dresse désormais au milieu de ce camp de réfugiés palestiniens qui était le plus densément peuplé de l'enclave.
🎧Témoignage du journaliste palestinien Hassan Jaber au 🎤 de @sambklf… pic.twitter.com/UZYnewQk2K

— RFI (@RFI) November 1, 2023
🔴🇺🇳|🇵🇸FLASH -Le directeur du Haut-Commissariat aux droits de l'homme à New-York démissionne de son poste protestant contre le fait que l'ONU «manque» à son devoir d'empêcher un «génocide» à Gaza. Les USA et une grande partie de l'Europe sont «complices» a-t-il ajouté. (Guardian) pic.twitter.com/dKeUiYBStF

— Brèves de presse (@Brevesdepresse) November 1, 2023


https://frenchdailynews.com/society/geopolitics/10809-gaza-a-cemetery-for-thousands-of-children a cemetery for thousands of children