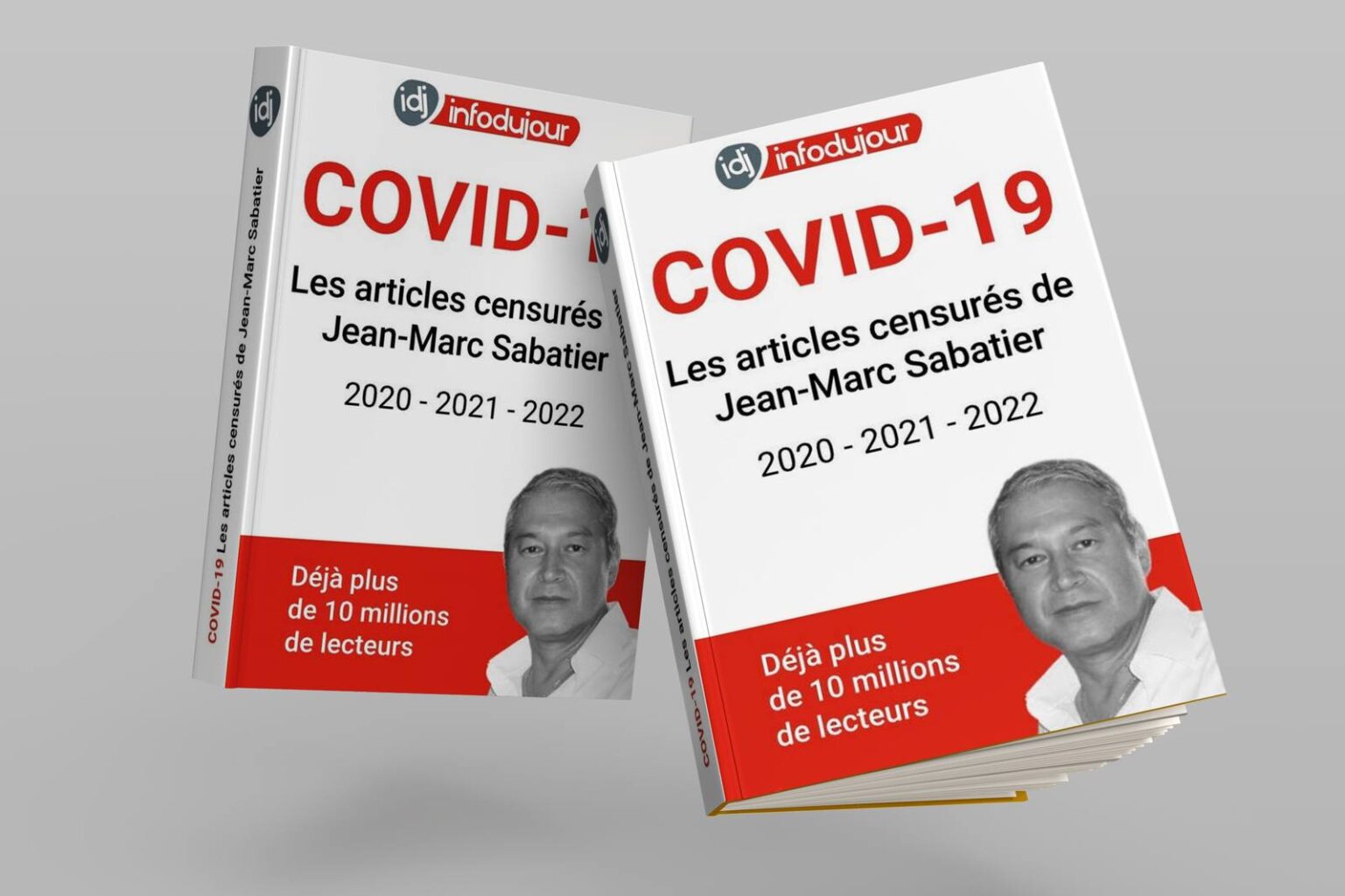 SAS Cicero, which publishes the online media https://infodujour.fr/, has posted a censored collection of key articles by Jean-Marc Sabatier online on Amazon. 353 pages. Now available in English and Spanish.
If you are a high-level scientist and your findings are not suitable for political and health authorities, it is difficult for them to be published by the general press. Jean-Marc Sabatier, Research Director at CNRS, PhD in Cell Biology and Microbiology, describes the mechanism of action of This unusual mechanism of action will be confirmed over the coming months by studies from different research groups around the world. Early on, he believed that messenger RNA (mRNA) vaccines could "provoke adverse physiological responses following interaction with one or more of the vaccine proteins and their receptors." I was.
intolerable censorship
In three years infodujour.fr has published almost 80 articles by Jean-Marc Sabatier. During his demonstration, the audience was found to consist primarily of doctors and scientists. In July 2022, over 3.2 million unique his users followed his description on infodujour.fr. Cumulative over 10 million in 3 years.
This made them uncomfortable. The Inquisition has begun. AFP's fact-checking even allowed scientists to question their competence. But the rabbit-skinned auditor could not do the job. His demonstration was fake, as we showed.
In August 2022, not only Google but also some social media simply censored infodujour.fr and Jean-Marc Sabatier's article. This probably bothered political and health officials.
The hijacking of global information by digital giants for financial gain is intolerable. It forbids reflection, debate, and interprofessional exchange on issues that affect our most cherished health.
science is not fixed
On the contrary, we believe that only scientific debate allows science to move out of obscurity. Science is not fixed. It's always evolving. Since the philosopher of science Thomas Samuel Kuhn, we know that scientific progress is not a cumulative process, but rather a paradigm shift. In other words, scientific thinking is reorganized around new axioms. This is why, from the beginning of 2020 until today, it seems essential to reissue the censored articles of Jean-Marc His Sabatier in chronological order without revision.
Spanish
Spanish
We want to salute the clarity and constancy of a scientist who for three years wanted to show the way to all those who lacked his level of competence and were lost in the fog of new medical conditions. I also want to pay tribute to a scientist whose credibility has been discredited by the malicious media.
I am republishing this collection in the name of healthy scientific controversy. And in the name of the particular idea of ​​press freedom.
https://frenchdailynews.com/culture/8124-covid-collection-of-jean-marc-sabatiers-censored-articles-in-english-and-spanish A collection of censored English and Spanish articles by Jean-Marc Sabatier