France
But who destroyed the Nord Stream gas pipeline?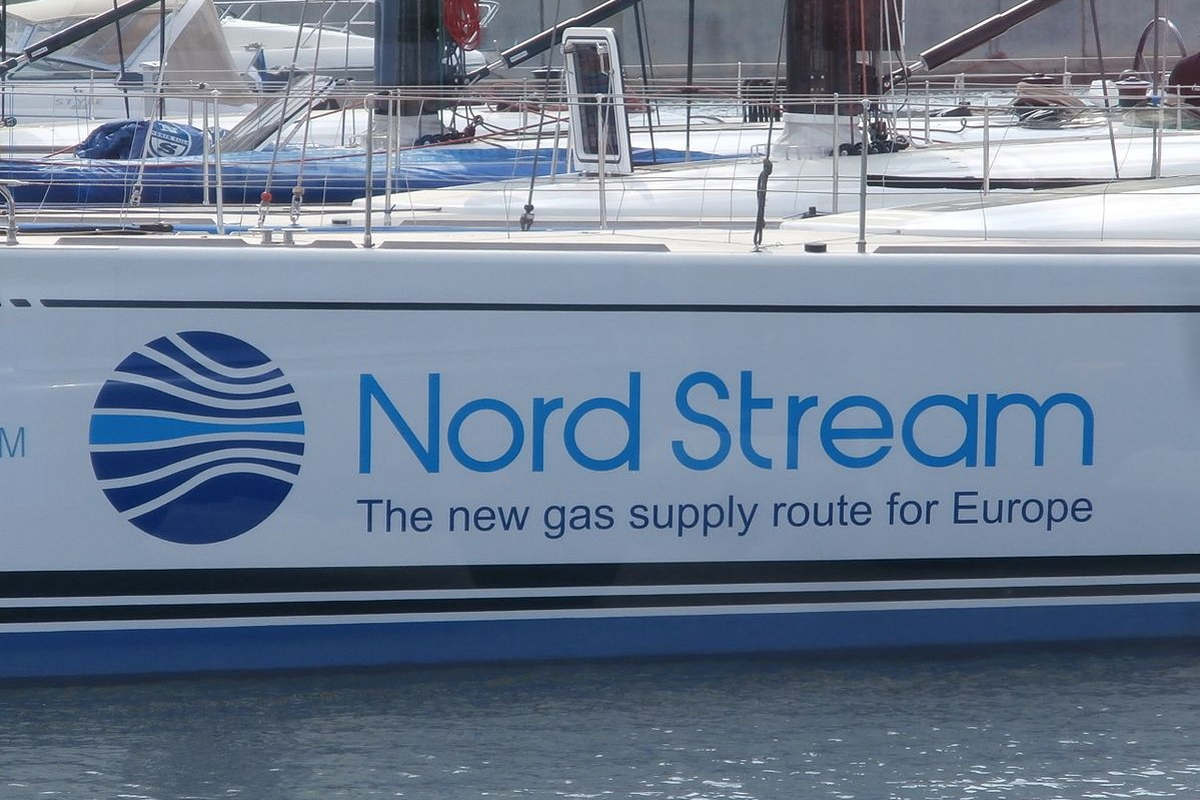 On September 27, 2022, two pipelines carrying Russian gas to Europe were destroyed in the Baltic Sea. It is currently difficult to measure ecological, economic and geopolitical impacts.
The controversy has unsettled international strategists. Who would be interested in destroying the two giant tubes that carry Russian gas to Europe?
Before the Russian-Ukrainian war, European countries consumed about 400 billion cubic meters of natural gas, 45% of which came from Russia, or 155 billion cubic meters. The main customers were Germany and Italy. This natural gas was transported via the Nord Stream 1 (NS1) pipeline (1,000 km on land and 1,224 km in the Baltic Sea), which has been in operation since 2012. Nord Stream 2 (1,200 km undersea), another pipeline aimed at doubling the amount of gas transported to Europe, will be completed in 2021. In addition, NS2 was intended to remove commercial taxes when transiting Poland and Ukraine. Additionally, the infrastructure financing was half backed by Gazprom and the rest by his five European companies, including his Engie.
On March 1, 2022, Nordstream 2 SA filed for bankruptcy following sanctions imposed by Germany, the European Union and the United States for their invasion of Ukraine.
America's hostility
economic war school Recall that gas imports were distributed as follows: 74% were pipelined, 31% from Russia and 28% from Norway. 26% from Qatar, 20% from the United States, 16% from the United States, 12% from Nigeria and 5% from Algeria in the form of LNG (transported to Spain by Maghreb Europe or Pedro Durand Farrell gas pipelines will be displayed). Also, "American interference in European debates: Washington has always opposed the NS2 project in the name of European energy independence.
The least we can say is that the United States has been hostile to the project since construction began on Nord Stream 2. In an article dated April 11, 2022, "Water in gas between Washington and MoscowBruno Haskinet explained many reasons why Joe Biden sabotaged Russian and European gas pipelines.
Europe, the US and Russia are divided on this issue. In fact, since the invasion of Ukraine, "US liquefied natural gas (LNG) exports to the European Union have nearly tripled," she declared in July 2022, Ursula von der Leyen. Of her cubic meters of LNG, 39 billion of her went to Europe.
"Terrorist attack"
So who sabotaged NS1 and NS2 on September 27th? All eyes immediately turned to Moscow. In Kyiv, Mikhail Podlyak, an adviser to the Ukrainian president's office, condemned a "planned terrorist attack" by Moscow. No proof. Polish Prime Minister Mateusz Morawiecki blamed the Russians. "It is clear that this is an act of sabotage that perhaps marks the next stage in the escalation of the situation in Ukraine."
It is clear that the explosion was due to a deliberate act requiring the use of state means. No terrorist organization is capable of such sabotage.
On the other hand, the Kremlin said that it wasstupid and ridiculousTo destroy one of our primary sources of income, at least in the future.
In addition, Moscow UN Security Council To find out if the US carried out that threat.
Biden's reckless comments
In fact, on February 7, 2022, Joe Bident said he would do what was necessary. To stop Nord Stream 2 If the Russians invade Ukraine. In fact, the US appears to be the main beneficiary of sabotage. Separating Europe from Russian gas would allow her to sell her LNG to her EU at exorbitant prices while further conquering European economies.
This destructive will of NS 1 and 2 is nothing new. Revealed in 2008 by WikiLeaks with declassified cable
But there's something even more amazing.according to IE Portal"sources" mention the presence of US government ship 3, a US warship, near the explosion from. Interactive map of world ocean currents.
Is this true? wrong? Even if this existence is questioned, it is difficult to confirm.
#biden February 2022: Si la #Russia envahit…alors il n'y aura plus de #NordStream2 Ns y Metrons fins. » Journalist : « Send all comments…c'est sous le control de l'Allemagne ? » Réponse du président americain « Je vous promets que nous pourrons le faire. » pic.twitter.com/3ONPhNsAQG

— Liberte ✊🏽🇨🇵 (@lamar_ianne) September 27, 2022


https://frenchdailynews.com/documents/5248-but-who-sabotaged-the-nord-stream-gas-pipelines But who destroyed the Nord Stream gas pipeline?