France
France caught in Zelensky's trap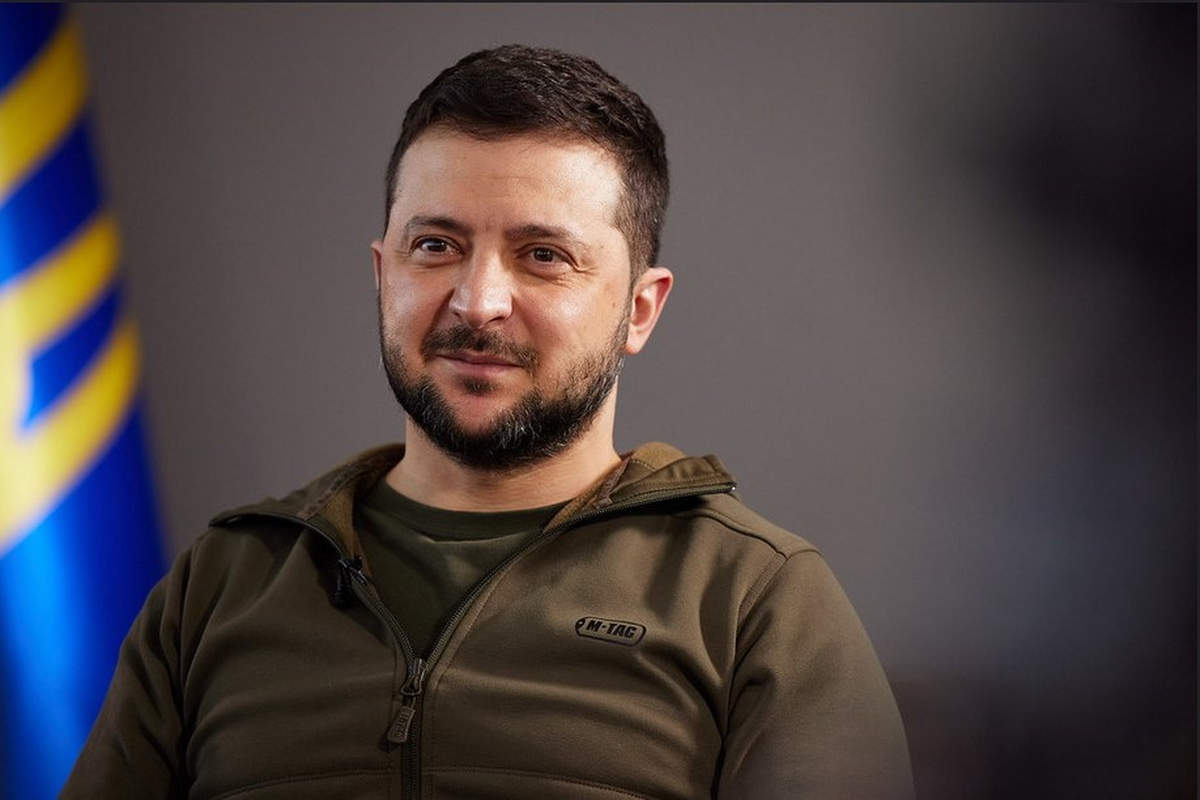 perspective. France is not at war with Russia. And yet we are robbing gas and oil, supplying Kyiv with weapons, and training 2,000 Ukrainian soldiers in our unit. How long is this madness?
Volodymyr Zelensky always wants more. more money than usual. Always more weapons and equipment. He asks no more, he demands! He runs to the capital. He intervenes in the highest echelons of power via videoconference and asks for help. From Washington to Brussels, via Paris, Rome, Berlin, London, Bern, etc., the President of Ukraine denounces his elected representatives, denounces them for their continued insensitivity to the suffering of the people, and if If rulers are rulers, they promise Russian aggression. The Kremlin does not stop his expansionist aims.
But this is not enough. The communications agency that "manufactured" Zelensky and has advised him since the war began wants to go further.they created hologram Ukrainian president who can be in several places at the same time. This gift of ubiquity allows him to convince more decision makers at the same time. Billions of dollars are pouring into Ukraine.
The same agency uses a softer method, like this declaration of love for France, if necessary in the form of a clip. Song of Roses and Gainsbourg asking for a float.
Shameful marketing! As well as these fake videos of Russian tanks surrendering to Ukrainian forces, these images of war created by TV and film studios, these fake mutilated corpses…
information, weapons of mass destruction
In wartime, information is a weapon of mass destruction. This applies to all wars. You need to get public opinion on your part. Building a story, even if it's a liar. Because this is war. You have to touch people's hearts, make them cry, and get them to join the movement. A journalist has to create the feeling that he divides the 8 o'clock news into 2.5 minutes.
This is what Zelensky does. And I must say it pays off. Emmanuel Macron has "verified a training plan that will allow France to host up to 2,000 Ukrainian soldiers." says.
But that's not all. France provides Ukraine with new weapons. Especially the Crotale anti-aircraft defense system. Plus 6 Caesar cannons (in addition to the 12 already sent to Ukraine), surface-to-surface missiles, multiple rocket launchers (LRU)…
U.S. military aid continues. It now stands at $18.3 billion since Joe Biden took office. Heavy, high-tech equipment is helping the Ukrainian military against Russia.
Fascinated by the character of Zelensky, the former Nihilo creation of the American communications agency, France finds itself trapped in a war between Russia and Ukraine.
Sophie Marceau… Isabelle Adjani… Brigitte Bardot…

Emmanuel Macron! … and Caesars!
🇺🇦❤️🇫🇷 pic.twitter.com/JQDmAO6cjH

— Defense of Ukraine (@DefenceU) October 12, 2022
Tucker Carlson repond à Zelinsky qui veut 5 milliards $ «Une espèce d'étranger arogant en t-shirt qui exige de l'argent[…] About Depuis quand ce mec a des droits sur nos finances ? pic.twitter.com/svxYS9lXPu

— Karen Tardi (@Carene1984) October 14, 2022


https://frenchdailynews.com/politics/5318-ukraine-france-in-the-trap-of-zelensky France caught in Zelensky's trap