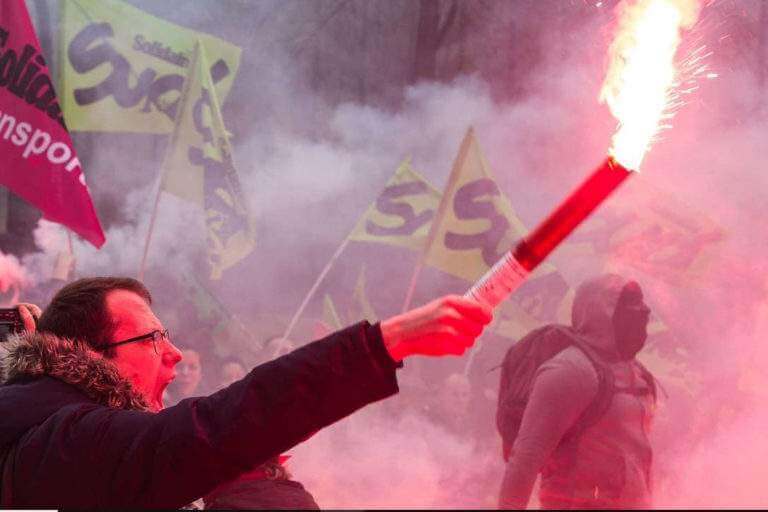 Doctors strike, SNCF strike, medical analytics laboratories strike, post office strike, public transport strike, Air France strike… Energy crisis and soon blackouts.
This last month of 2022 will be complicated for all French people. A chain of strikes, an energy crisis, rapid inflation, chaos in parliament, a flu epidemic, bronchiolitis, Covid-19… In short, his three weeks before Christmas are not very glamorous.
Increase in consultation from 25 to 50 €.
On December 1st and 2nd, 2022, liberal doctors are going on strike. A historic strike. Doctors want to influence negotiations for future medical conferences. A collective called Doctors for Tomorrow (about 15,000 members) calls for a "re-evaluation of medical practice" and for "independence from the restrictive package of the Cnam (National Health Insurance Fund)." More specifically. Specifically, we are asking for an increase in the consultation fee from €25 to €50. This movement promises to be very well attended and may be renewed.
This prompted Health Minister François Braun to shout: "We will not accept a strike between Christmas and New Year's Eve because it would impose a burden on hospitals and already overworked emergency rooms." In a column by Est Républicain.
"We are not the profiteers of war."
The Institute of Medical Biology is not left behind either. The curtain will be closed from December 1st to 3rd. If the government does not react, the protest movement could become 'unlimited'. Lab bosses say the $250 million savings the government is trying to make in their department this year and the $250 million in five years after these same labs made huge profits during the Covid-19 epidemic We have not accepted the $1.4 billion "cut". "We don't make money off of war," says Lionel Balland, president of the Medical Biologists Union.
Massive strike at SNCF
December will also be very difficult on the rails. SNCF managers want their work to be recognized. They first demand a raise in salary. The strike will be massive this weekend, management said, forcing him to cancel more than 60% of TGV and Intercity trains. The strike could last until Christmas. Again, the travelers say they are being held hostage.
Discontent eventually spreads to nearly every sector of the economy, both public and private. Post offices (Bordeaux), school transport (Strasbourg, Brest), national education, etc. Add to this the serious threat of air strikes. Get ideas for France at Christmas and the joyous atmosphere that reigns at Christmas in our beautiful country.
household morale
Because aside from the strike, the situation is pretty depressing. Inflation took a toll on household morale. How can I pay around 2 euros per liter of fuel for a pump to go to work? How can bakers keep their ovens running when they can no longer make bread baguettes with electricity? How can you easily heat your home when the price goes up? How can you feed yourself and your children when food prices are so high that you can no longer afford basic necessities?
Concern Note to the Governor
And the worst is yet to come. Because the lack of anticipation of war in Ukraine and the backlash of economic sanctions imposed on Russia will hit us hard. Our nuclear power plants are half under maintenance and unable to meet our power needs. And with Russia's oil shortages, Germany will no longer be able to supply us, so the risk of blackouts is real if the cold gets even worse.
Therefore, the Prime Minister sent a memo to the Governor to prepare the population for possible blackouts. . Cell phones stop working (emergency calls are not possible), computers stop working, traffic lights at intersections stop working. Closed, elevators blocked, homes without heat, trains canceled, schools closed…
In short, a 3:00 p.m. ecowatt alerting you to a 5:00 p.m. deadline is a headache that is impossible to deal with.
In short, France is slowly falling into chaos. Anyway Merry Christmas!
https://frenchdailynews.com/politics/6041-france-sinks-into-chaos France in turmoil