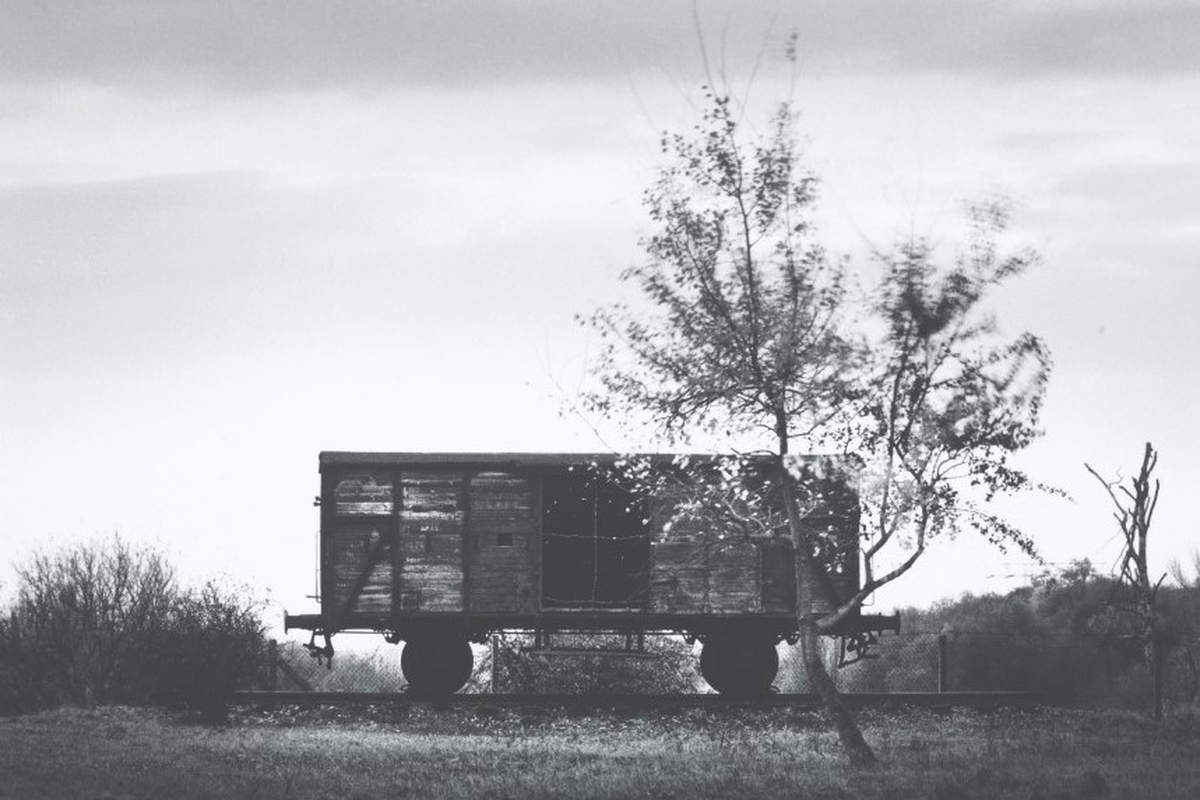 The Department Museum of the Resistance and Deportation of the Haute-Garonne in Toulouse and the Memorial of the Camp in Rivesaltes (66) present two exhibitions of British photographer Michael Kenna.
Through the intensity and delicacy of his photographic work, Michael Kenna constructed a powerful object of memory by photographing deportation sites and the Nazi concentration camp system from 1986 to 1999.
Michael Kenna codified his work through his approach to the Nazi concentration camp universe. For nearly his fifteen years, he has photographed these sites that have become relics using the same modus operandi, providing a complete cartography and striking comparison of these locations. Using his nearly 7,000 photographs of over 20 camps and extermination camps, he creates sober and powerful projects. From 2011 to his 2021, he made a special donation to the Museum of the National Resistance in Champigny-sur-Marne (MNR). At least he has 6,385 negatives, 1,644 of his working prints and 261 of his prints by the artist joining the French collection.
Main works
In partnership with MRN, the Musée Départemental de la Résistance & de la Deportation will exhibit 64 prints from this donation from 9 March to 27 May 2023. These photographs are combined with objects from the museum's collection related to this universe, and four of his major works on loan from MRN. This work of remembrance, both testimony and artistic expression, is a new opportunity for the museum to address the history of deportation and is supported by MRN's directors, historians and curators Thomas Fontaine and Sabine Troncin-Denis. increase. , Michael Kenna Photography Europe, his agent and co-curator of the exhibition.
photography, the art of memory
At the Rivesalte Camp Memorial, 80 original photographic prints of Michael Kenna, also from his residency and the MRN Collection, will be on display from March 10 to October 1, 2023. , Michael Kenna, at his artistic residency in March 2022, added outstanding works produced on the site of the former Rivesaltes camp. Curated by Michel Poivert, founder of the Collège international de la Photographie, the exhibition proposes to clarify history, memory and artistic sensibility. Question: How can contemporary photography, the art of remembrance by this essence, confront the memorial's legacy?
"To leave a mark"
These two collections will be the subject of special exhibitions in 2023 at two of Occitania's most memorable locations, within the framework of a new ambitious partnership on a regional scale. Monument to the Camp of Rivesaltes. The partnership takes the form of two complementary exhibitions, each dealing with aspects of this colossal work.
Complemented by cultural and scientific programs at both sites, these exhibits offer new avenues of reflection around the central place of communication and art in this process, at a time when witnesses are disappearing. is an opportunity to open
"I happen to be photographing these camps for a dozen years. I had to photograph them. […], to keep this memory alive and leave a mark. My work is about memory. (Michael Kenna, December 2019)
Department Museum of Resistance and Deportation in Haute-Garonne
Created in 1977 on the initiative of former resistance fighters and exiles, the museum became a department in 1994 and moved to its current location at 52 allées des demoiselles in Toulouse. The museum has undergone a major renovation in his 2020. Temporary exhibitions and permanent tours allow the public to discover the history of World War II in Haute-Garonne and its region through collections of objects, archives, photographs and local testimonies. . The Haute-Garonne Department of Resistance and Deportation Museum is not only a space of preservation, collection and evaluation, but also a place of encounter and reflection around the values ​​of commitment and solidarity. Open to the most contemporary issues, its purpose is to demonstrate the universal and timeless character of resistance and deportation by fulfilling its triple mission: historical, memorial and civic.
"La Lumière de l'ombre, Photographies des camps nazis" – from 9 March to 27 May 2023, at the Musée de la Résistance et de la Haute-Garonne – Toulouse
Hours of Operation: Tuesday to Saturday 10am to 6pm – closed on public holidays – special opening on May 8th.
Rivesalte Camp Memorial
Opened in October 2015, the Rivesalte Camp Memorial is built amidst the remains of barracks and witnesses the fate of more than 60,000 people. This mark of space is a unique place that reflects the trauma of the 20th century, including the Spanish Wars, World War II, and the decolonization wars. The Memorial is a place of history and memory, open to the modern world. It aims to disseminate historical knowledge, especially to young people, through exhibitions and scientific and cultural programs. Finally, an extraordinary building for which the architect Rudy Ricciotti won the Équare d'Argent. The Rivesaltes Camp Memorial is a public facility of the Cultural Cooperation (EPCC) supported by the Occitanie/Pyrenees-Mediterranean Region and the Department of Pyrenees-Orienta.Le.
"Photographic Memory" – 10 March to 1 October 2023 at the Rivesalte Camp Memorial
https://frenchdailynews.com/culture/8401-the-light-of-the-shadow-photographs-of-the-nazi-camps "Light in Shadows, Photographs of Nazi Camps"