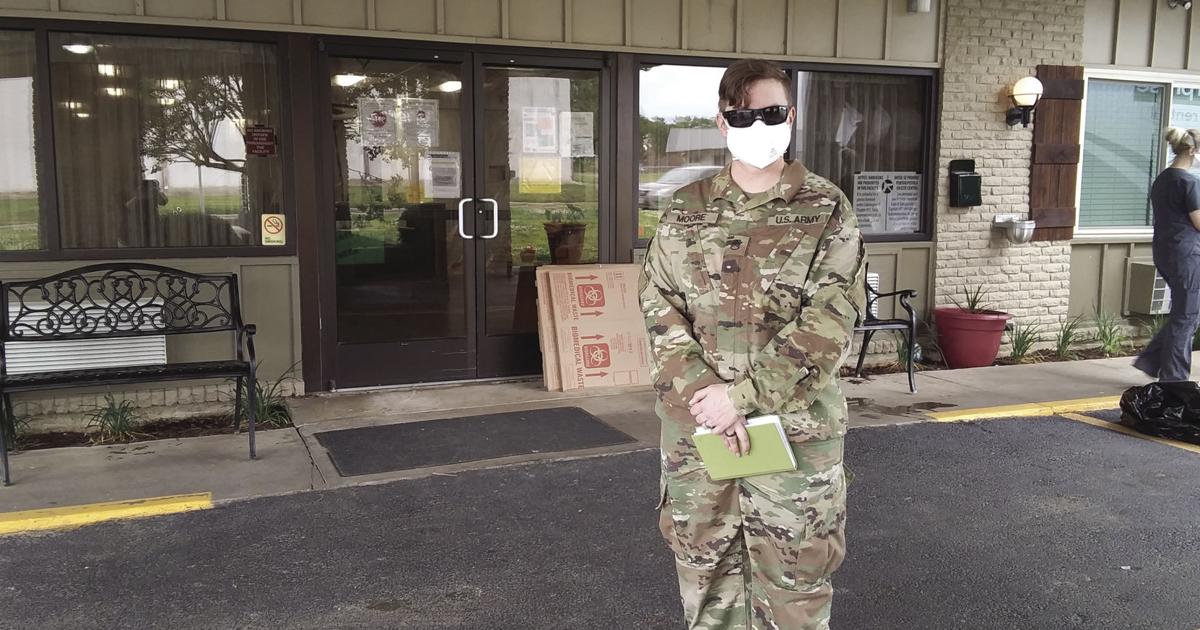 CAMP FILM CITY, Kosovo – The U.S. Balkans National Support Element transferred authority between Lt. Col. Kiley Laughlin and Command Sgt. Maj. Damon Oliver, California Army National Guard and incoming Lt. Col. Michael Ford and Command Sgt. Maj. Corey Chester, Texas Army National Guard, during a change of combined ceremony, at Camp Film City, Kosovo, on July 27.
"To the service members, I am deeply honored to serve as the BNSE Commander," said Ford. "I look forward to working for you and with you in the coming year and I'm committed to building strong relationships with our joint partners." As a citizen-Soldier, Ford brings both his military experience and experience from his career in law enforcement, to the command. Ford is a police officer for the Paris ISD Police Department and work at the Crockett campus. He is currently on military leave.
The US Balkans National Support Element is a U.S. Army European Command forward-deployed Joint Force responsible for providing logistics and personnel supporting U.S. service members across the Balkans region, supporting North Atlantic Treaty Organization crisis establishment requirements and theater enabler positions in Bosnia, Herzegovina and Kosovo. The unit is headquartered at Camp Film City, near Pristina, Kosovo.
https://theparisnews.com/news/texas-national-guard-force-takes-command-in-the-balkans/article_66050e96-3601-11ee-a36c-6796323b89b6.html Texas National Guard force takes command in the Balkans | News